Inventory was starting to get a little messed up in my previous trade thread, so it's time for a new one!
Quick Rules List
- Feel free to haggle!
- BINs will be first come, first serve. Please confirm a BIN by posting before sending money!
- If you do not immediately have enough funds/trade material for a pet, you may ask me to hold onto it for a while and then come back later to complete the trade. However, I reserve the right to remove the pet from hold at any time.
- I also reserve the right to remove pets from this thread at any time.
- Are you a new user? I may be wiling to give you pets for free! Just ask about whatever you want : )
Currently Seeking:
- A Bubblegum Kuhna
- A silver colored male Voidbringer (not sure if one even exists xD)
- Currency (especially GT)
- Breeder Boosts
- Mysterious Egg
- FR Stuff (Gems, Treasure, Genes/Breed Changes, holiday stuff)
**Do you have a Flight Rising account and no longer play? If so, I'm interested in your retired items, currency, and old dragons (those with 6 digit IDs or under). Please let me know if you'd like to trade!**
Items
Emission Liquor x4
Kuhnas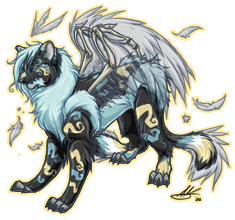 Fallen Luhna, no lineage
Lucain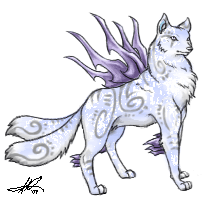 Celestial/Ancient Lucain, Ryuusei x Callistani.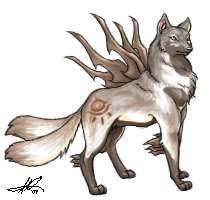 Doberman/Warrior/Psi-Eye Lucain, Veneziano x Khelse
Warrior/Storm/Mudpaw Lucain, Veneziano x Nessa
Vines/Mudbelly/Psi-Eye/Socks Lucain, Narcyz x Shale
Reaper/Hooded/Banded/Spades Lucain, Raz x Claire
Drizzle/Warrior Lucain, L Lawliet x Jon
Warrior/Vine Lucain, Chrome x Orikami
Leopard/Warrior/Spades/Tail Tip Lucain, Antonio x Alastor
Paragon
Striped/Ancient/Mystwalker Lavamancer Paragon, Oesah x Kitte
Ivy/Belly/Mystwalker Sailfin Paragon, Jackpot x Mateera
Predator/Muddy/Mystwalker Lavamancer Paragon, Garry x Paradox (iffy!)
Shuu x Goldie, Leopard/Belly/Striped Carapace Paragon (iffy!)
Soveris
None right now
Diosol
None right now
Custom Pets
Custom Corbine, BIN 2 GT or 150 KS
Seasonals
(Can all be BIN'd for their original prices. Please refer to the
Obtainable Pets Records.
)
Dawn Carpetfang | Phoenix Aura | Scancia Sygriff
Pterano Banatoyle | Clover Sabbit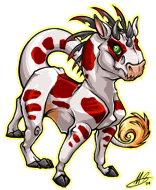 Desert Nagi | Leumoo
Rising Suncheeka | Oni Insonia | Lunar Eclipse Ipinox
Special Event/Birthday Pets
Alliance Yonyuu | Mossy Snowball | Betta Seamare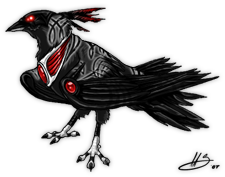 Thought Corbine
Verdure Yonyuu | Malware Mekkayena
Retired Pets
(Can all be BIN'd for 25 KS.)
- Bleached Beetanke x2
- Bleached Tavil x1
- Clockwork Choopa x1
- Dreamsnare Battleheart x2
- Dreamsnare Beetanke x2
- Dreamsnare Choopa 1
- Dreamsnare Gorgeel 1
- Dreamsnare Roosken 1
- Dreamsnare Sygriff 1
- Riopath 1
- Treasure Zipala x2
- Treasure Werecain x2
- Sky Lilisyte x2
- Bleached Lilisyte x2
- Bleached Chimerantula x2
- Bleached Draculi x2