So we're smashing out some more winners today tooo. Are you ready? Hold onto your pants 8|



First off, Pickle gets a

Wynd Kuhna

, and

a voucher to make it into a Lakundra

. I'd gift you the Kundra outright, but we don't have the markings yet.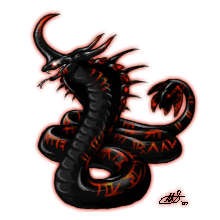 RiDragon

gets a

Malice Wyrm

to help kickstart their zoo pen and help them find their feet on Evelon.


And last but not least,

ShadowStitches

has been sent a

Sauria Battleheart

.