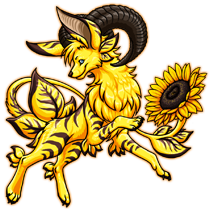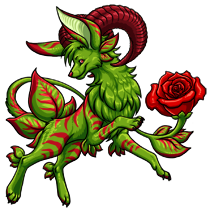 The three of them had, up until now, been traveling in silence; there wasn't much in the way of scenery this far out in the desert, nor animals to catch the eye, and complaining about the heat had lost its novelty immediately. There was only so much to say about it and they'd run out hours ago.
Erskine broke the silence as if continuing a conversation, possibly one he'd been rehearsing inside his head. "Even if that Howell person was telling the truth—"
Arabella sighed. "I'm certain he was. We've been over this. He was one of mother's most trusted contacts, and if anyone knows where the sword is—"
"Doesn't mean he would tell us," Erskine said. "Mother's judgment wasn't perfect, you know that." He flicked his tail backward, to where Silas trailed behind them. The Malphas had answered Arabella's letter, and had been at the appointed meeting place, but he had spoken very little apart from his initial greeting even before they'd run out of things to say about the desert. He didn't react to Erskine's comment, at least that Arabella could see.
"I know," she said, "but I did pay him."
Erskine muttered something she couldn't hear, and continued. "Even if what he told us was true, we still could have bought a map back in town. I don't particularly like the thought of getting lost in the desert forever and there aren't a lot of landmarks around."
"In that case, a map wouldn't do us much good, would it?"
"It would make me feel better," he said. "I can't shake the feeling we're going to die out here."
"There is no need to worry," Silas said, and fell silent again. Neither of them questioned him on this point. It was hard not to be a little unsettled, still, and Arabella at least thought she probably didn't want to know what he meant.