Ripley -------------------------------------------------- Orion
At least the short walk from the diner to his home wasn't bad. Orion managed to keep Milo concentrated on where they were going, Alana kept up with Reed and Cadence, and the twins were still blissfully asleep. That would probably change once they got into his noisy home, but he didn't mind it so much. Opening up the door with a key he frowned a little as he looked around. The TV was on, but none of his kids were in the living room.

"Cannox! Gita! Kavi! Kiana! Where are you?" He called out as he looked around, motioning everyone else inside before he shut the door again. Saya had been home with them, but he knew that she had left probably fifteen minutes or so before they got home.
Ripley rolled her eyes slightly, but motioned for Alana and Milo to go to the couch while she went to turn on the lights and find a playpen for the infants. "They're probably sleeping off the sugar buzz their mother left you with. Here we go Reed." She pulled the collapsible playpen out of the closet and had Reed help her open it up before the twins went into it. They couldn't cause too much trouble here. "There. Aren't you two sweet?" She cooed gently at the girls, softly pulling them from their carseats as they sleepily looked around.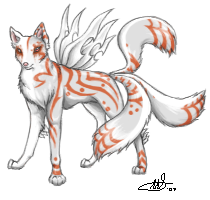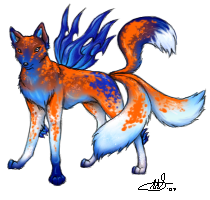 Roshan ------------------------------------------ Natela
Neither of the girls seemed too concerned about being pulled out of their car seats, cooing quietly as they were set down. Roshan yawned widely and struggled to sit up, grasping at the sides of the playpen. Natela seemed content to just lay back and watch the adults move about, sucking lightly on her thumb.
Cannox ------------------------------------ Kiana
Hearing their father call out Cannox dropped the toy truck he was playing with and turned to his siblings. "Daddy's home." He said matter-of-factly as he walked out to greet him. Mother had said to stay in their room until he had gotten home, and he was ready to be out of there.
Kiana was more than overjoyed though. She made a happy sound as she pushed past her brother to run up to her father, clinging to him until he picked her up. "Dad! Mom said to stay in our room until you got home." She explained as she snuggled up to him, peering curiously over to the new people. "Who did you bring home?" Aunt Ripley wasn't new, neither were Reed or Cadence, but she didn't know these kids.