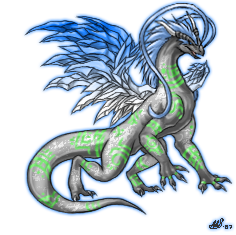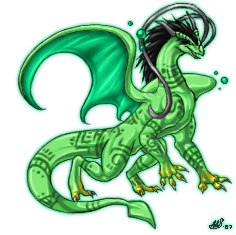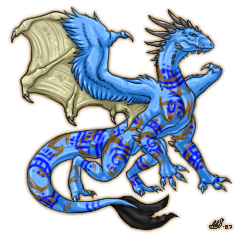 Several tables had been set up in the park, arranged roughly in the shape of a "U." There was also a temporary wooden stage set up behind the tables, with a banner reading "Ba Xian Charity Concert." Currently, there were three Paragon on stage, a silvery one playing a flute, a green one clicking some castanets, and a blue one tapping on a simple skin drum.
"Come on, come on!" sang the blue one. "Come to treat your ears, your tongue! Give what you can, to help the less fortunate!"
"Listen and attend!" added the green one. "Attend your ears, and learn the tales of those who've come before!"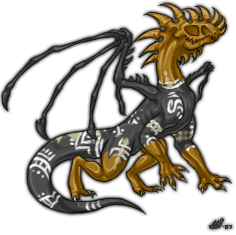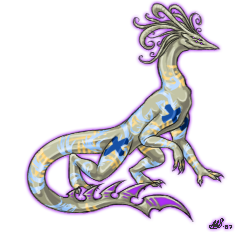 On one of the tables, a black-and-brown Paragon and a grayish Paragon were mixing something in a barrel.
"Alcohol makes every event better~!" hummed the black-and-brown one. "Come on, come on, mix and ferment, heal their bodies and lighten their hearts~"
"Remember, you can't use too much of the wine from your gourd," warned the grayish one. "We don't want another incident like the last one, no matter how amusing it was."
"Oh, Caihe, I'm wounded! Do you think so little of me?" There was a grin on the Sandshark's face. "Or are you worried you might be surpassed by one of these attending, if they should have too much of the heavenly wine?"
"I am meant to be above such concerns."
"Aw, Caihe, you know you can tell Uncle Tie anything!"
"I'm senior to you, you know."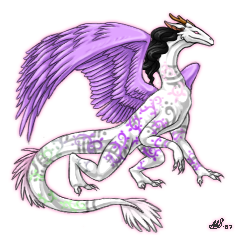 At another table, the one farthest from the stage, a white-and-pastel Paragon was working on flower arrangements alongside a gold-scaled one. The flowers seemed to naturally sprout beneath the pastel Paragon's paws, growing in whatever direction she willed them to. Meanwhile, the golden one was adding some kind of mixture to the soil they were growing from, drop by drop.
"That's enough," the pastel one said at last. "We don't want them to overwhelm the food." Indeed, some of the vines were already dipping into the various plates of food set on the table. She grabbed one, pinching it back carefully.
"Alright," said the golden one, peering at a glass container he held in one claw. "In that case, I know about how much to add to the others. Let's go start working on them as well."
Finally, a yellow-orange Paragon watched over the whole thing from farther away. He had a sword strapped casually to his back, and his gaze seemed to indicate that he was watching for trouble. Still, he waved at anyone he saw approaching, gesturing for them to come closer. He had a pile of fliers under one claw, which he was happily handing out, telling people when the actual event would start.
[1]