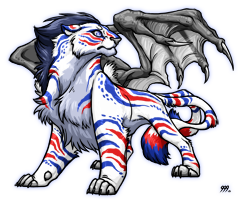 "Ready to set sail, ma'am."
She nodded, not glancing over as the sailor retired. Pale hands gripped the wooden rails a little tighter. An endless expanse spread out before her. Finally, it was time.
She reached into her coat and pulled out a sheaf of papers. They were yellowed and dog-eared, warped from age and exposure. In some spots the ink had been blurred by water damage, and one section had been completely torn off. Littered between the islands and boundaries were scribbled notes by several different hands. These were the maps that would guide her across the waters. Passed down for generations, from captains to correspondants, and then through their families. Two had mutinies, one was cannabalized by his own crew. Another disappeared among the waves. The last owner was driven mad and flung himself to the drownies. All in an effort to map these cruel waters.
And now here stood she, the seventh owner, determined to succeed where her predecessors had failed.