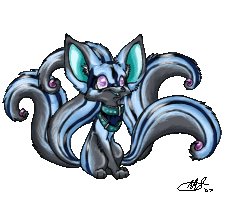 Twilight walked along the edge of the bridge, trying to decided if it was a good idea to cross it or not. His un-wanted companion, Spike, had followed his every steps, every once and a while flying above overhead. Twilight finally snapped. He turned around and screamed, rather loudly,
"WILL YOU QUIT FOLLOWING ME?!? I'M SO SICK AND TIRED OF FEELING LIKE SOMEONE IS WALKING RIGHT UP MY BUTT EVERY FREAKING FIVE SECONDS!!!!"
He saw Spike shrink back slightly. Twilight sighed.
"Okay, I apologies. But please just back up slightly?"
Spike looked up hopefully at Twilight.
"You really mean it? You really are apologizing?"
The hopefulness that filled Spikes eyes made Twilight scoff in disgust. Spike smiled.
"I have a great idea! Lets cross the bridge, and if something bad happens, we can jump over board and swim back here!"
Twilight was about to strangle the boy. Spike smiled so wide, he closed his eyes. He fluttered with his wings so he could see higher around the area. It really was a breathtaking view. This trip was gonna be so much fun!