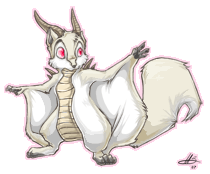 They walked through the dark woods without crying. One girl hummed, the other listened, and they held on to each other's hands as if it was the only thing tying them to this universe.
Mercy and Grace, Grace and Mercy. Two children with the most innocent of names.
As they passed under the foreboding shadows of trees, the little Lucain couldn't help but dream about the warm bed awaiting them...
At the far side of the
bridge
.