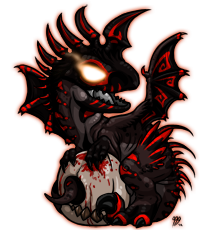 He could tell that the bridge was getting old, because the amount of light shining through its wooden slats was actually enough to blind him this time. Something must have broken or lengthened during the day without his noticing, although he didn't know how that was possible.
He noticed everything.
Agrippa had been here for years. Every day was the same: he watched the sun rise by noting the way that the shadows rose away from the opposite side of the gorge, watched miscellanea cascade down from the bridge as people walked across it, and watched the sun fade through the spaces between the boards as it neared dusk.
Nothing ever changed much.