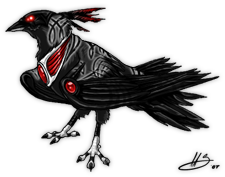 Whisper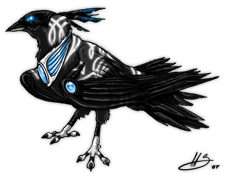 Murmur
/I think we broke him.../
Morice could hear a familiar voice in his head. Low, hollow, but with what he guessed was some form of self sufficent concern. His head was rested against a gnarly tropical root, his body curled into the fetal position and shaking feverishly. This was bad. Very, very bad. He had only bits of re collection of the previous days...or weeks? And he had only a vague idea how he ended up here. but fact was that he was not going last long out here.
The two...beings in his head got him in to this mess. Well. even deeper then usual really. If he was honest, chances where that if he would not have found himself in this particular predicarment, then spleep depravation and malnoutrition would have gotten him soon anyways. And now there was a badly infected, deep scratch on his left arm. He tried, again, to remember where exactly he got it.It was while fleeing from somewhere or something, and he did not suceed in what Whisper and Murmur wanted him to do. But everything else was blurry and hazy and...
a wave of new migrane hit him, a sure sign that Whisper was getting very angry with him.
/ get up/
she hissed, her voice like nails on chalkboard.
/ get up you weak, useless piece of-/
"shut it"
he hissed, slowly opening his dull eyes, snarling at the two ghostly corbines only he could see. But, alas, he actually mannaged to pick himself up from the ground, staggering a few steps towards what he believed to be Nabias, keeping his
injured arm close to his side.
/where do you think you are going?/
the female corbine hissed. That was right. The corbines wanted to go into the jungle for some reason...one they did not elaborate on, Morice was sure.
But he knew that he would not survive this. Even with their...'help'. Wait. did they not travel the jungle before anyway? they must have, otherwise it made no sense for him to be here... He stumbeled and almost fell, shaking his head slightly.
/turn around boy. turn around now/
He spun around, almost loosing his footing, now close to yelling at them "
Listen. I dont give a damn what you threaten me with, but I am going to get to Nabias now. I will die out there. that wont help anyone, will it?"
He had trouble forming long scentences, but he strudded on with new determination.
/dont worry child. you wont die. we would not allow that. stop. right. here/
His left arm, out of his control and apparently moved by invisible strings, shot out and slammed itself into a tree, sending an explosive pain
up his shoulder and made him fall to the right, roll down a small hill and land...on a path? Morice blinked, The first thing his brain registerd was panick. It had been a while since they actually took control like that. followed be more pain and, and he had to blink twice to convince himself, was someone in the distance traveling said path. His body tensed up, and without second thought, he rolled into the bushes bordering on the path, not hiding him all too well but it was better then nothing. All though he said himself that he needed to get to civilisation, his animalistic instinct kicked in, telling him to hide. There was no way he could be sure that the figure was in fact friendly...