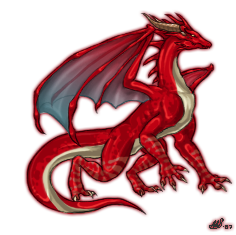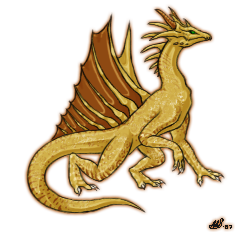 Bejikixen. Aesthyarytiss.



Text like this

indicates Draconic.

<Text like this>

indicates thoughts in Draconic.
"Haven't you felt it, Bejikixen?"
Aesthyrarytiss said as they walked into the town, her emerald-green eyes gleaming brightly.
"Something shifted in the air the other day... I just know it! I felt her the other day!"
"I do not doubt you, my dear,"
Bejikixen said, offering a smile.
"But we have seen no sign of her yet--we were chasing after Thurkearmaekrix when we disappeared. Perhaps something happened to open a similar rift again?"
"It had to have,"
Aesthyarytiss, pointing down the road, where a new figure stood.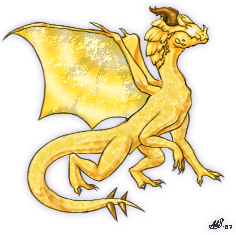 Athearverthicha.
The figure at the other end of the road had a confused look on her face. She seemed out of place; her pale golden wings caught the light and scattered them all around, and her eyes had an ethereal glow to them. Aesthyrarytiss did not wait a second longer before taking off down the road.
"Athearverthicha, sister!"
she called.
The pale golden Dragonborn turned to the sound of the voice, only to brace herself mere seconds later when the two collided. It took her a moment to collect herself, but when she gathered herself, she gave a sigh and embraced her sister.
"Aesthyrarytiss--a sight for sore eyes if ever there was one,"
she said softly.
"You'd not believe what happened to me..."
"Try us,"
Bejikixen said, chuckling softly.