(No explicit sexual content, but she

is

a succubus - just have the S up there to be safe)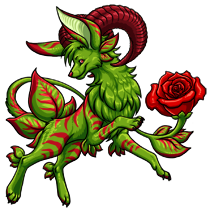 As Vhessyss stood, she smirked down at the man who had fallen back onto the bed, unconscious. Her fangs slowly retracted, and her tongue slid around them to catch the last drops of his essence. She turned and approached the mirror of the shady motel, swiping a finger across her lower lip to fix her lipstick while she waited for her horns and extra eyes to recede back into her flesh.
Being a succubus was tiring work - if she didn't have to keep moving, she would consider taking the bedspace alongside her most recent customer.
With a sigh, Vhessyss squeezed her eyes shut, and when she opened them, her human features were dominant once more. As she passed by the dresser, she opened the man's wallet, double-checking that he was just a business man passing through. It wouldn't do to run into the same customer more than once, if she could help it.
Grinning triumphantly, she swiped the extra 20 from the wallet and shoved that - alongside the previous 300 from the actual payment - into her jacket pocket. The woman plopped the wallet back down onto the wooden surface and quietly exited the motel, quickly making her way back into the shadows of the Slums.