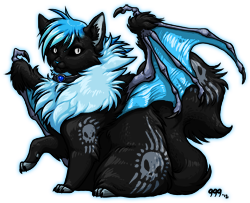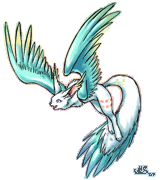 "Hey, are you alright?"
She opened her eyes, blinding rapidly in the bright sunlight. A figure was bent over her, its face in shadow.
"Are you alright?"
The figure spoke again, crouching down lower.
She turned her head slightly, taking in the concerned features of the man. He was balanced on the balls of his feet, dark eyes shaded with worry. She was on her back, she realized, lying on dirt and dead leaves. There were trees above them, and a shaft of sunlight snuck its way through the canopy to shine directly on her face.
She shifted and heard a clanking noise. She glanced down, and saw that both her ankles and her wrists were cuffed, with thick, heavy chains attached to them. Another chain attached itself to a metal collar around her neck.
[1]
[1]