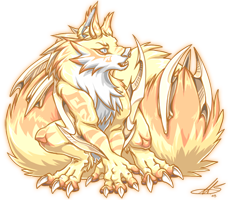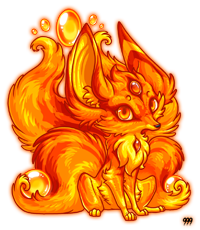 (Thomas)(Fox)
It was raining once again. Water poured through cracks in the ceiling and dripped in other places, adding an eerie sound to the old flooded building the Whalers had claimed as their new home. It was a slow day, most of the squads needed to be sent out were already out and doing their jobs, and the remaining Whalers had nothing much to do besides training and cleaning. Though there wasn't much left to cleaned either, or well things that could be cleaned. Obviously the flooded rooms and the holes in the ceilings weren't going to be patched any time soon, if ever.
Thomas silently watched Fox scurry about the room, moving his collection from his old sodden boxes to new crates he had recently "acquired" from a butcher's shop. It was a bit amusing to be entirely honest, to watch the small man race back and forth gripping objects that most would consider to be worthless as if they were priceless works of art. Drift wood, sea glass, random sticks, and objects washed up on the beach. Nothing of real value, but none the less inherently priceless to Fox. It was almost adorable how the man somehow managed to stay so, well, pure despite being a murderer for hire. Fox was almost always downright jolly when he wasn't on a mission, a stark contrast from the rest of the Whalers.
Thomas was brought back from his silent musing when he heard Fox's foot steps stop. He looked up to see the man standing in front of him staring up at him.
"You could help me you know, instead of staring at me, Thomas."
Thomas flinched back in surprise before chuckling softly in response.
"Yes, I suppose I can do that, can't I?"
(Thomas-1)(Fox-1)