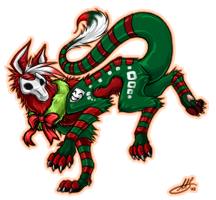 Toxican
Fear sizzled through me. I stared at the dead corpse of my friend. I had...no! It wasn't possible. I had been insane, but..I had gotten over it..I had to! Please! Fear trembled through me as I fled through the streets, Feeling lost. So horribly lost. I could barely breathe. it hurt too much to survive on my own. I shifted to my human form quickly, seeing nothing bad. Heading to the flat i owned, I unlocked the door and scampered in, not bothering to wake Nekkio, my boy friend. "Hey." He said, startling me. "Wha-" I began, only to be cut short by him.
"Were were you? " He asked, blunt enough to make me flinch.
"Nowhere" I answered, scared. Honestly? He scared me sometimes. "Look, I need sleep" Even he could see I was haggard and exhausted. He stared at me, looking closely, then turned away, letting me go. I knew there was hell to pay soon. Crap.
"Just... Don't...Come... back" He said, and I knew that it was over. I had broken his heart too many times, just by being away. I nodded, and walked to my room. I flopped onto the bed, and silent tears streamed down my cheeks. Soon, I got up and got ready for bed, first packing my stuff. I lay down, falling asleep quickly, despite my fears and pains. I had to tell him the truth someday. I had to. there was no other option. crap.