( Wasn't quite sure if we could do this RP anywhere else in Evelon since the plot isn't on Evelon XD Might be a bit PG-13? >3> )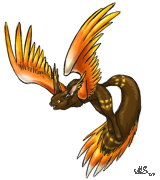 The Doctor
(3rd incarnation) and
Zell
Vvvwwaarrp Vvvwwaarrp Vvvwwaarrp...shunk
The old blue police box suddenly materialized in the corridor, making a funny noise as it did so. It seemed out of place next to the metal walls and blinking lights. It sat there, silent, when the door slowly opened.
"
Well, it seems we are on some kind of a ship.
" A strange very tall man walked out, wearing what could only be described as 19th century like clothing, the frills and bow tie sticking out like sore thumbs.
"
What gave you that idea, Doctor?
" Asked a young girl following after him.
She was much shorter than him, he towered almost a whole head and a half above her. She looked around, this was nothing to impressing, she had seen better space ships.
"
So, what time do you think we're in?
" She asked, crossing her arms, he always loved knowing more than her.
"
I'm not quite sure.
" He replied, tapping his chin. "
I don't recognize any of this technology.
"
"
Maybe you just haven't been to this time?
"
That question was only replied with an annoyed expression. But he soon turned away from her and started in a random direction. The girl shook her head, he never knew where he was going, but followed after him.
(( The Tardis sound:
Link
and I will reply again with Odo's part ))