The Burrows of Aeris adoptables presents:
Jackalope!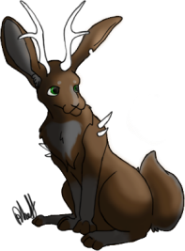 Jackalope were (and still are) the main inhabitants of Aeris and they were here long before humans ever came to the Island. Jackalope are about three feet high from head to toe (excluding antlers) and they are widely known for being the only member of the Leporidae family with horns. The females have slightly smaller antlers than the males, and baby Jackalope (which are called kits) are born without their horns but they are usually fully grown by their second year. Young jackalope (still in their first year) are called leverets.
Aures!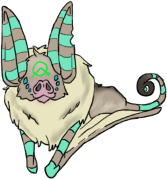 As old as they claim to be, the aures came here slightly after the jackalope. How they've managed to keep their existence a secret this long is something of a mystery. Many jackalope believe that any jackalope who found out the existence of the aures were sworn to secrecy, or that they're just simply the hide-and-seek champions of the century. Not so surprisingly, some of the older jackalope legends tell of bat-like creatures that used to be fond of telling riddles, most believe that the aures are the creature that this old legend refers to. Aures have very sensitive hearing and they use echolocation to navigate in the dark. The chattering sound they make is actually a sound of contentment, while the squeaks signal discomfort or panic. While they're stereotypically portrayed as having a very prankster-ish/tricky nature, many aures are not like that.
About The Art:
Lineart drawn by our very own haunting_ur_nightmares! All jackalope/aures are coloured by me. :3
Customs
Customs are jackalope/aures with a unique colouration of your choice. Feel free to request markings and small add-ons free of charge. Gradients are also free, and you can request gradient markings/add-ons too. :3
Jackalope Markings
There are certain markings that many jackalope have, these will turn up on randoms and you can even list a preference of marking when ordering a random. And they can also turn up on jackalope offspring if the parent carries the marking. :3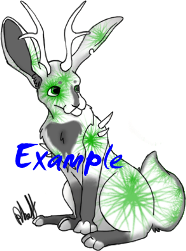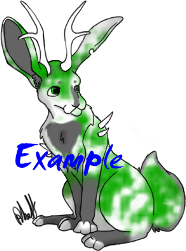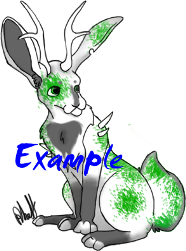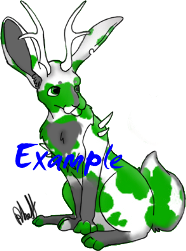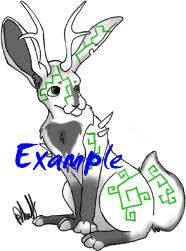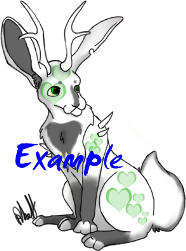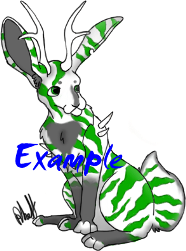 Fireworks | Mottled | Splash | Splotched | Star Spangled | Tech | Cupid | Zebra
Aures Markings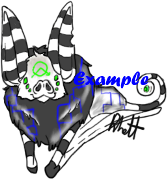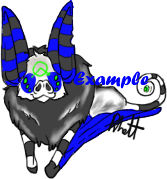 Techno | Panda

Custom: 15ks | Random: 13ks
Jackalope Custom Form:
'
Code: Select all

[b]Base Colour:[/b]
[b]Secondry Colour:[/b] (The markings on the chest and legs. Optional.)
[b]Antler Colour One:[/b]
[b]Antler Colour Two:[/b](Optional)
[b]Eye colour:[/b]
[b]Marking 1:[/b] (Optional)
[b]Marking 1:[/b] (Optional)
[b]Add-ons:[/b] (Optional)
[b]Anything else?[/b]
Aures Custom Form!
Code: Select all

[b]Main Body Colour:[/b]
[b]Mane colour:[/b]
[b]Stripes colour:[/b]
[b]Eye/tail gem Color:[/b]
[b]Head marking colour:[/b] [i](Optional)[/i]
[b]Markings:[/b]
[b]Nose colour[/b]: [i][/i]
Visit The Forum!
Wondering where to roleplay your newly acquired critter? See
here!