Welcome to my art thread!
The sound of water and leaves rustling awakens you. You find yourself in a lush forest. You're not sure how you got here but you stand up and start to walk. The place has a rainforest feel but is much cooler, as if you where in the mountains somewhere. The sound of water grows larger with each step and soon you find yourself at a pebbly creek. Here you can easily tell you are at a light incline and begin following the creek up in hopes you will figure out where you are.
After some time the creek leads you to a cave. It is easy to see into as light shines in through various openings in the cave's ceiling. Many creatures seem to be living in this cave and eggs are nested every where. The creatures pay no attention to you as you wander in, as if they are familiar with human contact.
Suddenly you feel a presence in your mind.
Welcome human. It has been a long time since we have seen your kind. Do you wish to take an egg?
~~~~~~
About Archenstone's adoptabes: All eggs hatch into something. The colors are a hint of what the creature will look like. Sometimes there might be a plain egg which could be anything. Eggs may hatch into their final form or have up to three life stages.
Eggs with a list underneath then are special edition and will be retired when all slots are filled.
Cost per egg: 10ks
Example: Antellium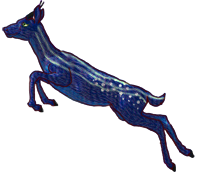 Adoptable Discovered: None (Discovered creatures will be shown here as people adopt eggs and hatch them.
Eggs in the nest...
Grand Opening Egg
1.ToxxicRenegadeAngel
2.
3.
4.
5.
6.
7.
8.
9.
10.
Chilly Nights Egg
Rainbow Swirl Egg
1.ToxxicRenegadeAngel »
2.
3.
4.
5.
6.
7.
8.
9.
10.
Cocoa and Cream Egg