Quest:
Let's work on some more character development! Choose one character, show the pet's regular image, tell us their name, and answer the following questions in regards to them. (May use character from last time or a new one.)
Reward:
25 KS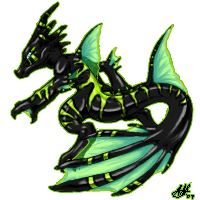 Sori Lionel
1. What do they prefer to drink on cold days?
Hot soups. She discovered miso and has never looked back.
2. What is something they do or would often carry with them?
She carries a few empty vials, string, and packets to collect interesting or rare ingredients for her magic.
3. What is their morning routine? (Example: wake up to a phone alarm, hit snooze at least once, then shower, brush their teeth and hair, get dressed, skip breakfast, go to work.)
Wake up (if no time-specific spell was coming up, at dawn), check on her latest finds to ensure she is not losing any of the quality of her finds, boil kettle, quick "bath" with a glass of cold water to hydrate skin, make oatmeal and tea, fry egg, eat, dress (mostly optional), go to work.
4. What do they judge others for most often?
Being moronic and/or being human.
5. Where is one place they feel most like themselves?
The ocean. Or rather, she use to feel very much like herself. She doesn't anymore ever.
6. If they could change one thing about themselves, what would it be?
She would change back into a hydrolisk and return to the water fulltime.
7. How do they react to someone flirting with them?
Laugh in their face, then tell them off for being idiotic.
8. What do they find most attractive in others?
Their money.
9. What song seems to relate to them in some way?
"I Put a Spell on You" Annie Lennox
10. What do they want? (Yes, this is intentionally vague, so be creative and have fun~)
She's just trying to find ways to further her own magical knowledge and gain power (usually through money, but if she can get a life debt out of you she'll be happy).
Quest:
Color a Turkzilla, using three colors or more! Post the image here. (May use the flat PSD or draw your own!)
Reward:
25 KS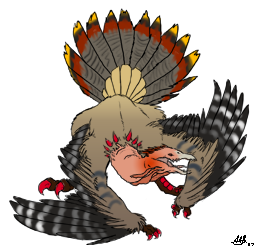 Bohemian Waxwing Turkezilla