~**~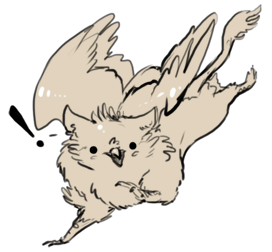 D'awww!
That's right guys! What you've all been waiting for! With Evelon on the precipice of releasing a new breedable, it seems we're going to be needing a plethora of new markings! That's where you come in, so grab your MSPaint, Photoshop, GIMP, or even just colored pencils and help us create some pretty new markings for the site!
~*Rules:*~



* Soveris will come with Body Markings, Wing Markings and Minimarkings (so there's three categories). You may design up to fifteen different entries and submit them (it doesn't matter if you choose to do more markings than minimarks, and vice versa)! Whoo!

* One post per person. You may edit your posts until the end date.

* You MUST post a picture or a link, written entries will not be accepted. You may use the provided line arts or one of your own. If the image is too large for the forums (max 600 width), please link the image.

* You may name the markings, but the names may not remain the same if your entry is chosen.
~*Available Files:*~



Here, take these! It's dangerous to go alone! Just save them to your computer and draw away!
Flat Blank Line Art
Flat Shaded Line Art
Photoshop Blank Line Art (Download Link)
~*What We're Looking For:*~



Anything and everything! There's no limit to what you do! Design this pet after dogs, cats, fish, you name it. Draw inspiration from ancient art and architecture, take a look at patterns in the sky, check out the grain in wood. Anything goes! We'll be judging based on

creativity

, neatness of the design, and the overall need for the marking/minimark in comparison with the other markings we will have.

There is also a small

disclaimer

here. As the contest carries on, Baal will also be working hard to create markings and minimarks. I won't be checking here everyday, so any and all similarities to contestants' entries are purely coincidental. Try to avoid more simple markings, those based on birds, and already pre-existing markings used on our other Breedable if you feel that I might accidentally recreate the same marking/minimarking and not give you credit. Again, it will all be purely

coincidental

!
~*Prizes:*~
*

First Place
- An IOU for a new Soveris custom with your new marking!
(Please note that it may take some time to release the actual breedable, so there will be some wait involved.)
You will also receive your choice of Clinic Pet
OR
Mysterious Egg.
*

Second Place
- 750 KS and free Lucain
OR
Paragon custom (plus one extra minimark)
*

Third Place
- 500 KS and Random Diosol
OR
Mysterious Egg
*

Fourth Plac

e
- 250 KS and Choice of Retired Pet
OR
Random Diosol
End Date:
May 19th, 2013 (Sunday) - The last day to submit answers.