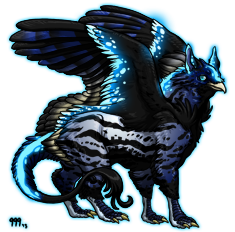 A soft cooing draws you near a strange shop that looks like it came from a sci-fi movie, it seems out of place and sterile, but the melodic sounds of a bird draws your curiosity.
"Oh... you. Come in. Don't be afraid,"
a sultry voice draws you in further to the shop, coming face to face with a Soveris. She seems to be busy toying with something at the moment, and upon further inspection it seems to just be some schematics.
"You seem to need something, yes? I believe I can help you with that."
She gets up to grab a few magazines off the shelf, plopping them onto her desk and by extension, over her schematics.
"You are here for

Add-Ons

? I have just the service for you then. Do keep in mind that you will need to follow a small little... list of

rules

. I know what you must be thinking, rules are such a bummer, but I do not wish to get into anymore trouble,"
she gives you a sly wink that seems as if she is hiding something.
The soveris gives you something akin to a smile, good enough for an avian, but it gets the point across.
"If you decide to buy any of my services, then you will need to head to an acquaintance of mine to make everything official,"
she gives another coo, sitting back at her desk with an expectant look plastered on her feathered face.