Kizai

(Kihz-eye) | The Female Nonaga
# Posts |

Level 1

| Carnivore


Offense

of 6 |

Defense

of 4 |

Precision

of 4


Endurance

of 12 |

Speed

of 10 |

Fame

of 4
Element of -



Battle Traits

; Puncture, Tough Hide, Toxin






• The Nonaga species may be rumored to be able to do many special things, but for Kizai it isn't merely rumor. Of course, one would have to manage to actually get to know her to manage to find such things out. Most that know her don't even know that she is in fact a Nonaga, though her odd way of speaking should possibly be a bit hint in that direction. Born on Evelon, she lived most of her childhood normally. As she aged, she began to be able to see different dimensions, one interesting one in particular. Because of her ability, she eventually became of interest to the ruler of that dimension and was eventually brought to him from Evelon just as many of the other inhabitants had been. Both this power to see beyond just one dimension and the fact she was beginning to be able to delve in to someone's soul gave her great status with him - practically his right hand 'man' if you wish to see it as so. With her status and power growing over time so did her ego. She was too good to merely work for him in her mind. She could see what he couldn't, toy with people to an extent he could never wish to achieve, and could hold her own in a fight with him if she so wished. Finally, one day when they were on a visit to Evelon, she managed to break her ties with him, though not without force. Since then the two of them have always been on bad terms, and neither will pass up the chance to try to cut the other one down. Kizai finds it rather hard to get her hands on him though, since she can only see his dimension and not travel there herself.



[x]

______

Photographs





[x]

______

Life Experiences

______

[x]





Trivial Knowledge

______

[x]

During their fights, Kizai taunts Oimohe with just the right words that one could easily believe that she was once more than just an underling of his. No one knows if there was though, since neither will tell.
Neyuki

(Neh-you-kee) | The Female Fuyuzakura Shinzo
# Posts |

Level 1

| Mentivore


Offense

of 3 |

Defense

of 1 |

Precision

of 7


Endurance

of 7 |

Speed

of 9 |

Fame

of 10
Element of -



Battle Traits

;





• Neyuki and her twin sister were taken under Kizai's care at a relatively young age, noticing their peculiar ability the tell a person their future in a rather round-about way. Were they simple fortune tellers, she would have turned them aside, but there was something special about the way people learned from them. Neither one could look in to some silly crystal orb and claim to know what your future would be. In fact, they don't know what your future will be any sooner than you do. The twins were always obsessed with fortune cookies. Neyuki seemed to always receive a good fortune, no matter where she got the cookie from, while her sister always got something relatively bad. Yukimi could steal her sister's cookie and still somehow manage to get a bad one. Over time, the siblings began to make their own fortune cookies, filling them with blank pieces of paper instead of typed out fortunes. Surely enough, when opened, the siblings each got a fortune that matched them. Now days, working for Kizai, the twins still make these cookies. If you would like to learn something good that will happen in your future, simply purchase a cookie from Neyuki. If you'd like to know the bad well.. you should certainly buy your cookie from Yukimi.



[x]

______

Photographs





[x]

______

Life Experiences

______

[x]





Trivial Knowledge

______

[x]

Neyuki means "lingering snow" in Japanese.
Yukimi

(You-kee-me) | The Female Fuyuzakura Shinzo
# Posts |

Level 1

| Mentivore


Offense

of 3 |

Defense

of 1 |

Precision

of 7


Endurance

of 7 |

Speed

of 9 |

Fame

of 10
Element of



Battle Traits

;





• Yukimi and her twin sister were taken under Kizai's care at a relatively young age, noticing their peculiar ability the tell a person their future in a rather round-about way. Were they simple fortune tellers, she would have turned them aside, but there was something special about the way people learned from them. Neither one could look in to some silly crystal orb and claim to know what your future would be. In fact, they don't know what your future will be any sooner than you do. The twins were always obsessed with fortune cookies. Neyuki seemed to always receive a good fortune, no matter where she got the cookie from, while her sister always got something relatively bad. Yukimi could steal her sister's cookie and still somehow manage to get a bad one. Over time, the siblings began to make their own fortune cookies, filling them with blank pieces of paper instead of typed out fortunes. Surely enough, when opened, the siblings each got a fortune that matched them. Now days, working for Kizai, the twins still make these cookies. If you would like to learn something good that will happen in your future, simply purchase a cookie from Neyuki. If you'd like to know the bad well.. you should certainly buy your cookie from Yukimi.



[x]

______

Photographs





[x]

______

Life Experiences

______

[x]





Trivial Knowledge

______

[x]

Yukimi means "snow viewing" in Japanese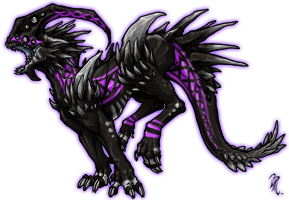 Unnamed

(Prn) | The Void Lusikross
# Posts |

Level

| No diet


Offense

of 7 |

Defense

of 8 |

Precision

of 8


Endurance

of 13 |

Speed

of 9 |

Fame

of 5
No element



Battle Traits

; Spiked Body, Tough Hide
Unnamed

(Prn) | The Custom Socross
# Posts |

Level

| No diet


Offense

of 6 |

Defense

of 5 |

Precision

of 5


Endurance

of 10 |

Speed

of 4 |

Fame

of 3
No element



Battle Traits

; Tough Hide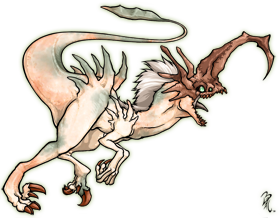 Unnamed

(Prn) | The Custom Solokross
# Posts |

Level

| No diet


Offense

of 8 |

Defense

of 7 |

Precision

of 8


Endurance

of 13 |

Speed

of 9 |

Fame

of 5
No element



Battle Traits

; Extended Claws, Tough Hide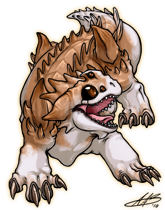 Unnamed

(Prn) | The Custom Lucross
# Posts |

Level

| No diet


Offense

of 5 |

Defense

of 6 |

Precision

of 5


Endurance

of 10 |

Speed

of 4 |

Fame

of 3
No element



Battle Traits

; Tough Hide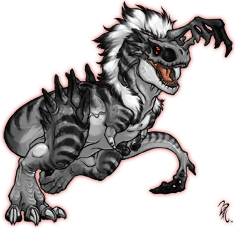 Unnamed

(Prn) | The Custom Solorex
# Posts |

Level

| No diet


Offense

of 9 |

Defense

of 7 |

Precision

of 8


Endurance

of 14 |

Speed

of 6 |

Fame

of 7
No element



Battle Traits

; Powerful Jaws, Tough Hide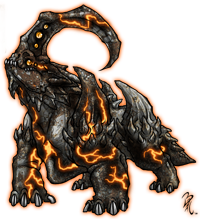 Unnamed

(Prn) | The Custom Luxard
# Posts |

Level

| No diet


Offense

of 8 |

Defense

of 9 |

Precision

of 8


Endurance

of 14 |

Speed

of 6 |

Fame

of 6
No element



Battle Traits

; Spiked Body, Tough Hide