> Osred The Elder <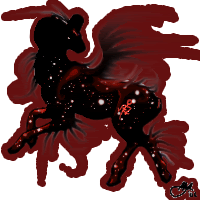 Last known residence:




Technical info:


pronoun|species



Personality words:


Stern, Loyal, Ancient
The Elders currently number four. They function as a powerful advisory force behind the current head of the Brodnax family. They are generally younger siblings of long-dead heads of the household, having given up direct power in favour of living a long life. Sometimes the family elders are heads of the family that have willingly stepped down. Osred is one of these. He is one of the first heads of the family, a part-demonic being who's long life was not accompanied by a long youth. He sits with the others and slowly withers. He lost his eyesight long ago.

His power has only grown over the years, even if he does not really have the strength left to wield it. Any head of the Brodnaxes will only disturb Osred if they really, really need it. He opinion carries great weight and his disapproval has generally deadly consequences one way or the other. He does not speak any modern languages and spends much of his time contemplating omens from a small dish filled with bones. His concern is the family and the family only. He doesn't care much for those that have married into the family, seeing them only as a means to an end.
> Nanny Eormenhild <
Last known residence:




Technical info:


pronoun|species


Personality words:


scheming, intelligent, esoteric
A sea witch of some great power who has managed to cling onto life through some unknown means.
Eormenhild is a great-great-great grandaughter of Osred and the only one who ever really has any direct conversation with him. She is the main figure among the elders, the one who passes on the mainstay of their judgements. She has buried more Brodnaxes than any other member of the family, the graveyard is largely her own work.

She's more opinionated than the others, a little louder and more personable. She's not necessarily nice, though. Just blunt. She was impressed by Silas and had been rooting for him for a long time. She likes it very much when she gets her way. Eormenhild is very morbid, she almost seems to enjoy it when a member of the family dies. It's her who whips the servants into shape and covers the house in black crepe and brocade. She really comes alive. When the moon and the tide are at the right points for her rituals she will still creep down (slowly) to her cove where she has been making sacrifices and performing her rites for hundreds of years.
> Cynethryth Brodnax <
Last known residence:




Technical info:


pronoun|species
lineage|restrictions


Personality words:


tired, argumentative, strong-willed
An old head of the family, murdered and brought back into the body of a young serving girl, Cynethryth stayed on as an elder, feeling that her time had passed. She looks young, fair and willow-y, unlike the usual Brodnax who typically is dark-haired and broad shouldered. There is a kind of glassiness to her eyes that suggests something that has been dead for some time.

She spends her time gathering information for the family though her various familiars- hundreds and thousands of red spider mites. She sees what they see, though needs many to get a good impression of anything. She's often elsewhere, following the many familiars as they collect information for her. She loves nothing more than exposing other people's secrets. She has nothing else to do now. Her strength has largely failed her, but there's a part of her that is still feisty, that still very much wants to be a leader. She and Eormenhild bicker constantly.
> Eadwulf Brodnax <
Last known residence:




Technical info:


pronoun|species
lineage|restrictions


Personality words:



Eadwulf is Elias's oldest uncle. Elias convinced him to take up the position of elder after Elias took over the position as head of the household. Eadwulf was not totally happy about this, but has certainly found the process fascinating. He is rather old, but by no means past it for a vampire. Being that he's still able to get around without much trouble, he spends much of his time following up things that the other elders decide need properly investigating.

He doesn't give much away and has a rather dry sense of humour. He has formed a kind of friendship with Cynethryth and they often end up chatting together. When she goes too far, following her spider mites,
its him that brings her back. Eadwulf has become more than a guardian than anything else, a protective force in the background. Elias, who killed his brother and took away any of Eadwulf's power to act against him,
can't quite bring himself to trust the vampire, although that might be a lingering feeling of guilt as opposed to anything concrete.
> Elias Brodnax <
Last known residence:




Technical info:


pronoun|species


Personality words:


Driven, charming, immoral, loyal
Elias is son of Tristam, and although Tristam was not the eldest of the brothers, he became head of the household through being far and away the most powerful and bloodthirsty. Eadwulf preferred to keep his distance, especially after his own son and heir, Silas ran away. Elias is the eldest of his siblings and the obvious choice as an heir, he even studied under Osred for some time. When it became clear that his father was starting to become less capable, Elias challenged him. Elias, following the old ways that he'd been taught by Osred, ripped out and devoured the heart of his father. This has not been common practise for centuries, and it shows the kind of thing that Elias is capable of. He always was terribly, terribly ambitious.

Elias comes across as charming and flirtatious with and ruthless streak that doesn't lie far from the surface at all. He has no qualms displaying his fickle emotional states to the rest of the family. He is particularly susceptible to bad news, and barely manages to stick to the old adage of "don't shoot the messenger". He doesn't get upset

too

easily, but bad news is often very bad news when you're playing the odds like Elias does.He feels everything very strongly, there's never anything he's in the middle about, it's always one or the other. He is, however, excellent at covering up his emotions when he needs to, and has a knack for deceiving and manipulating others. Elias will do whatever it takes to get what he wants every single time, even if its something small. He's persistent and not afraid of playing the long game if it calls for it. Elias is curious, and can't stand not knowing things. He has a big ego and while he's sensible enough to not act out when it gets bruised, he will get petty if the opportunity arises.

He cares deeply for the members of the family, but does pick favourites. He's not one for playing members of the family against each other the way his father did and prefers them to stand as a reasonably cohesive unit. He's terrified of the kind of infighting that lead up to him feeling confident to challenge his own father. Elias has children, but no obvious heir among them, for various reasons. He actually has his heart set on one of his twin sister's, Marguerite's, children taking over when the time comes. Elias is much closer to his siblings than you would expect, even if his relationship with Ida never did recover.

Elias is a little shorter than you might expect, broad-shouldered with long, dark hair and piercing blue eyes. He wears the look of someone who knows what they're attractive and will use it to their advantage. His age is difficult to place, even more so being a vampire. He looks to be in his late thirties, perhaps? He dresses well and is more than a little vain about his appearance.
(Azrael x Scarlet)